TV screenshots
---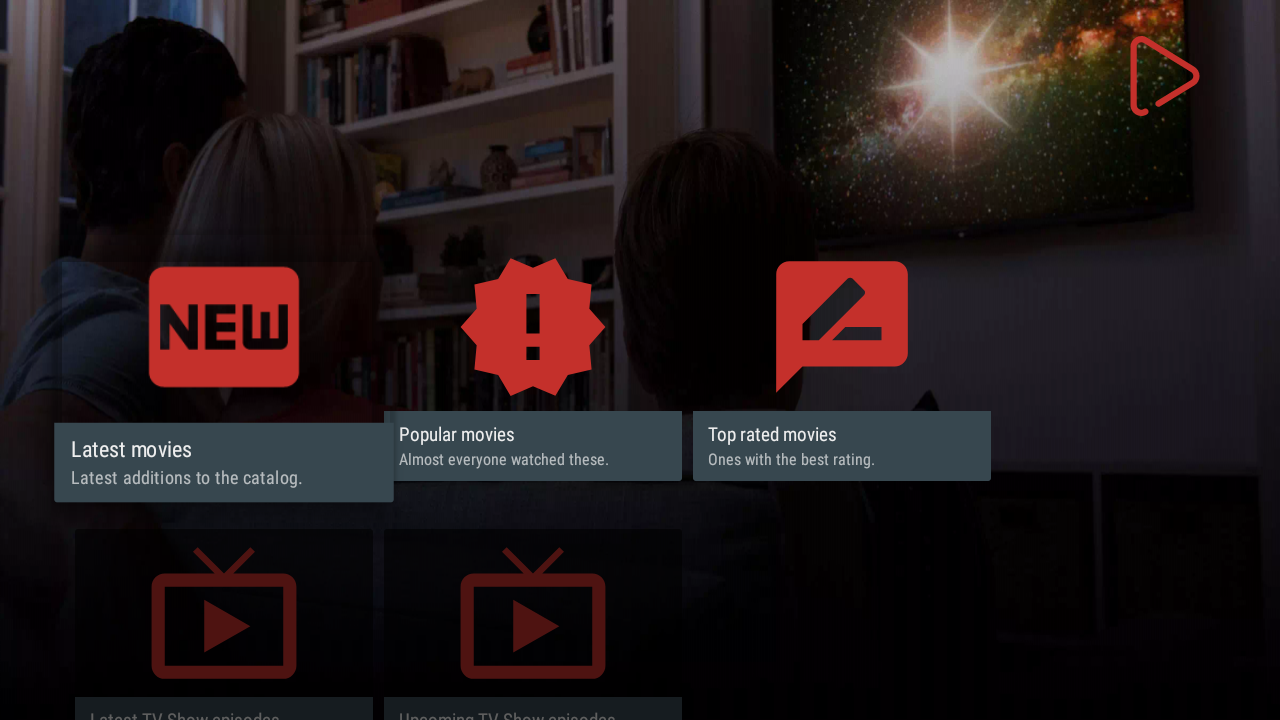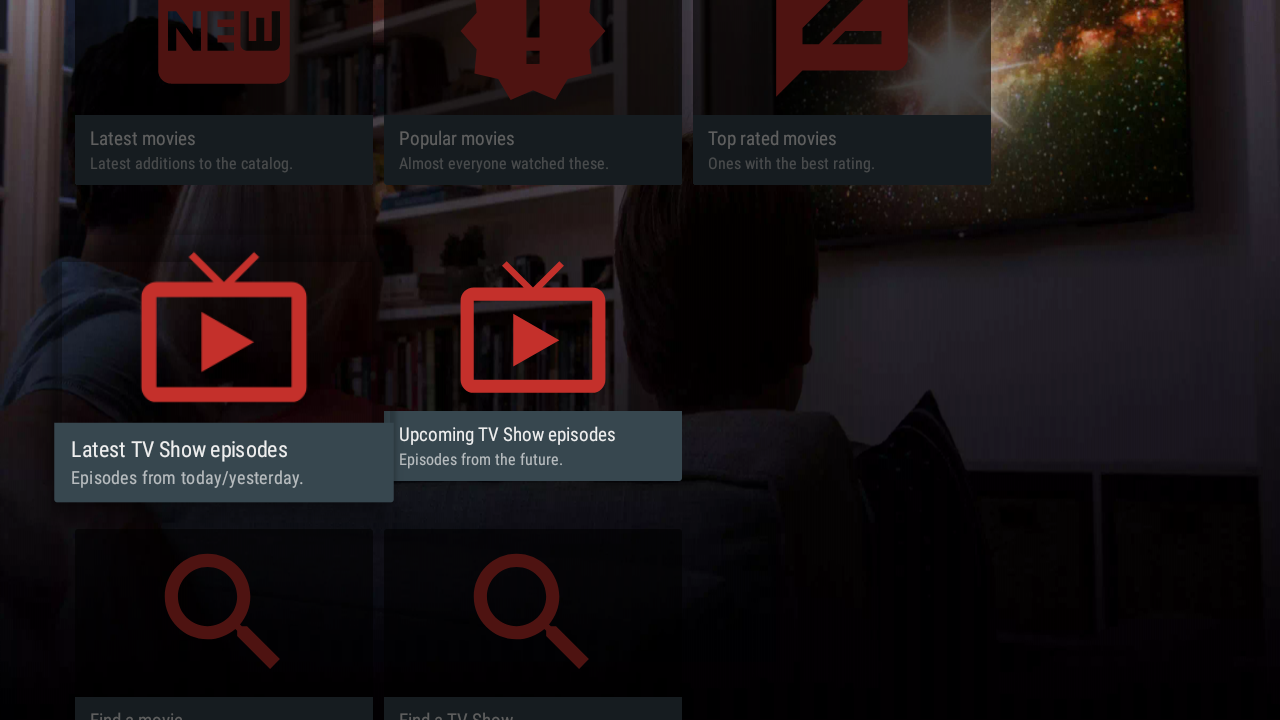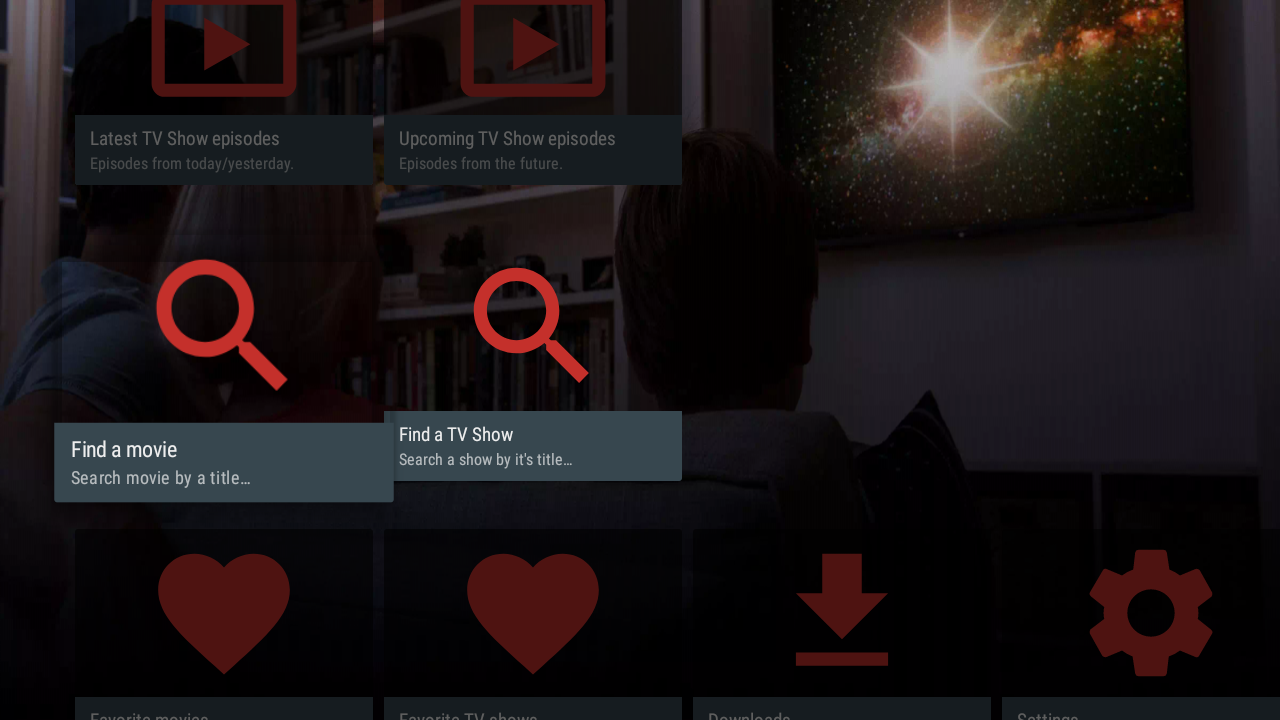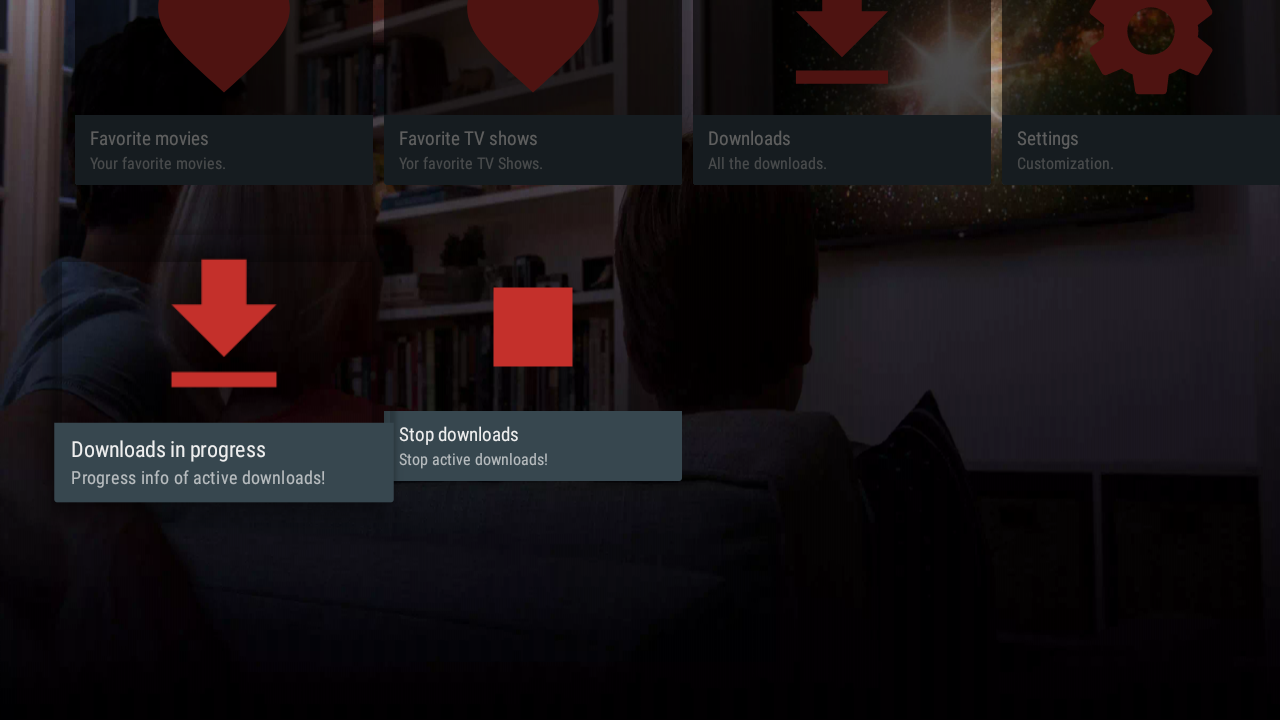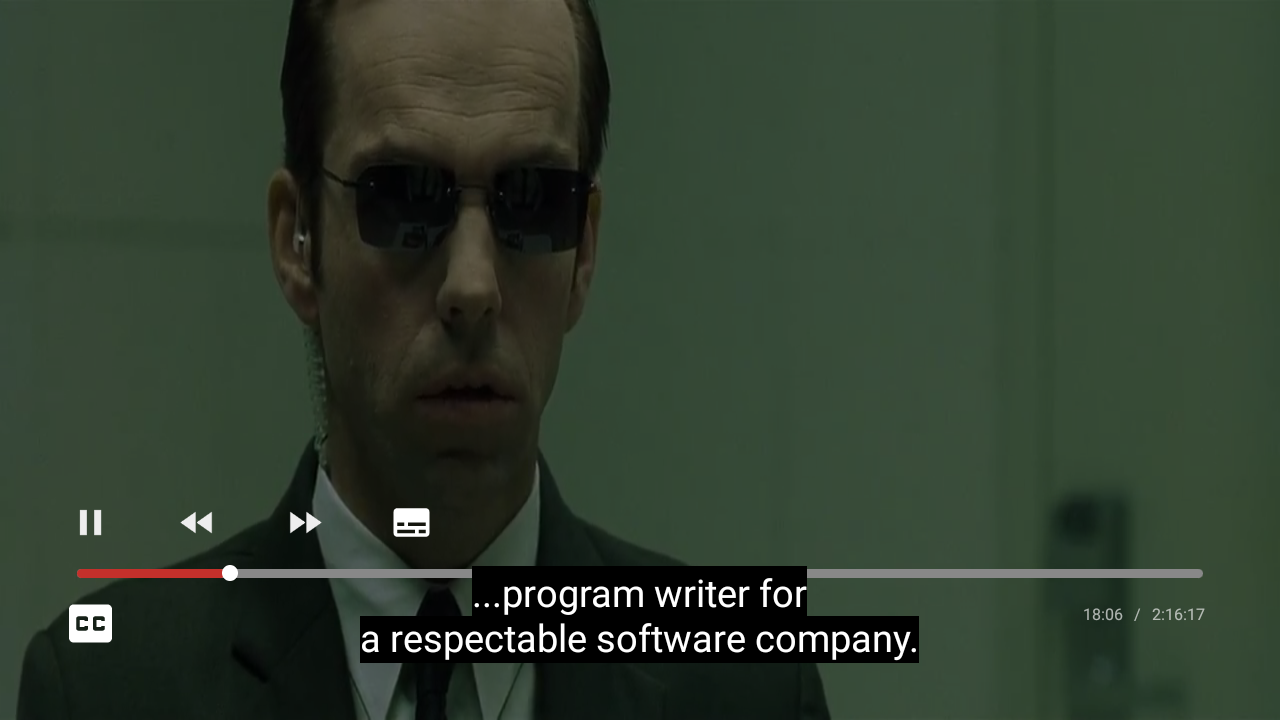 Mobile screenshots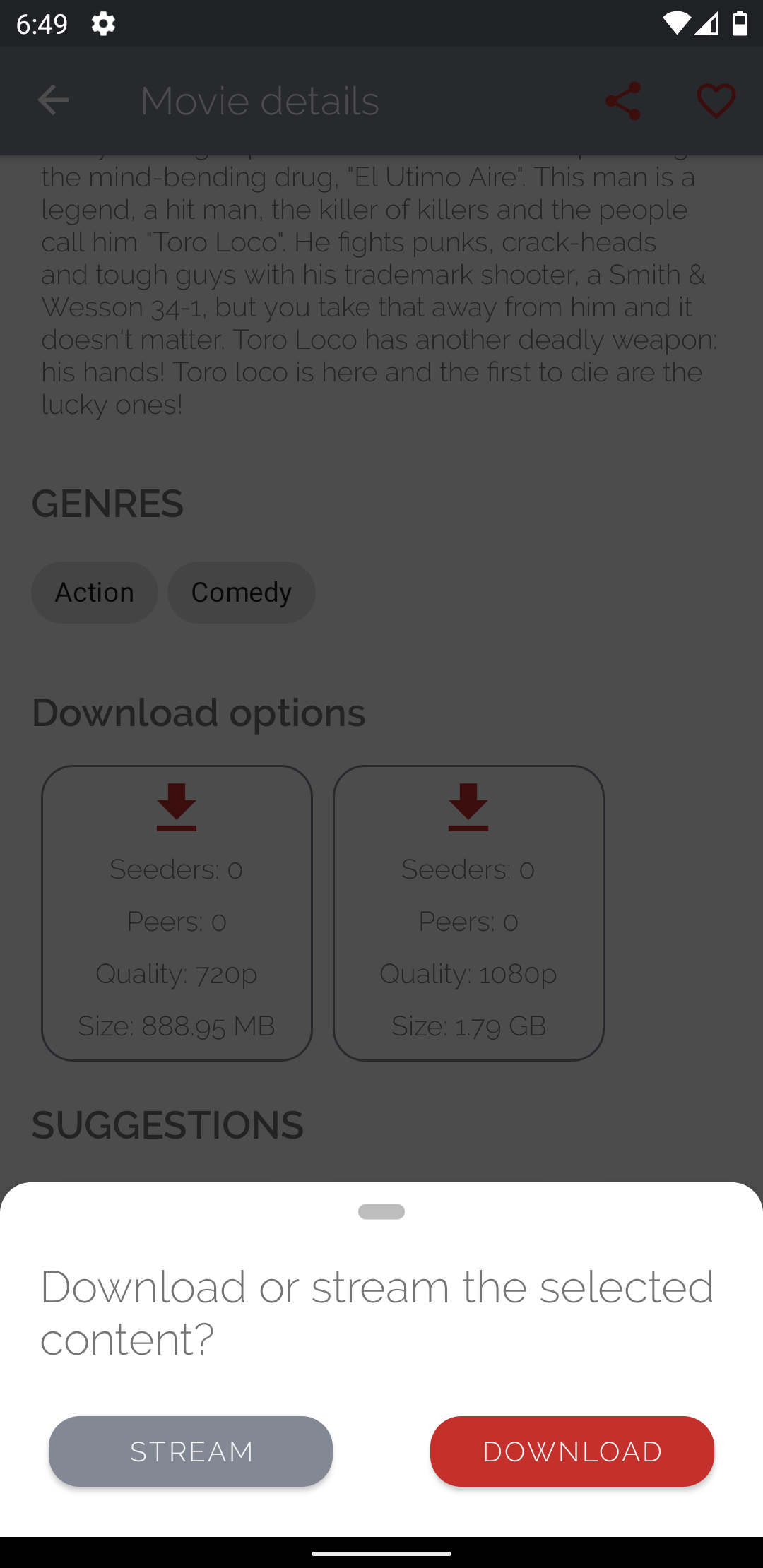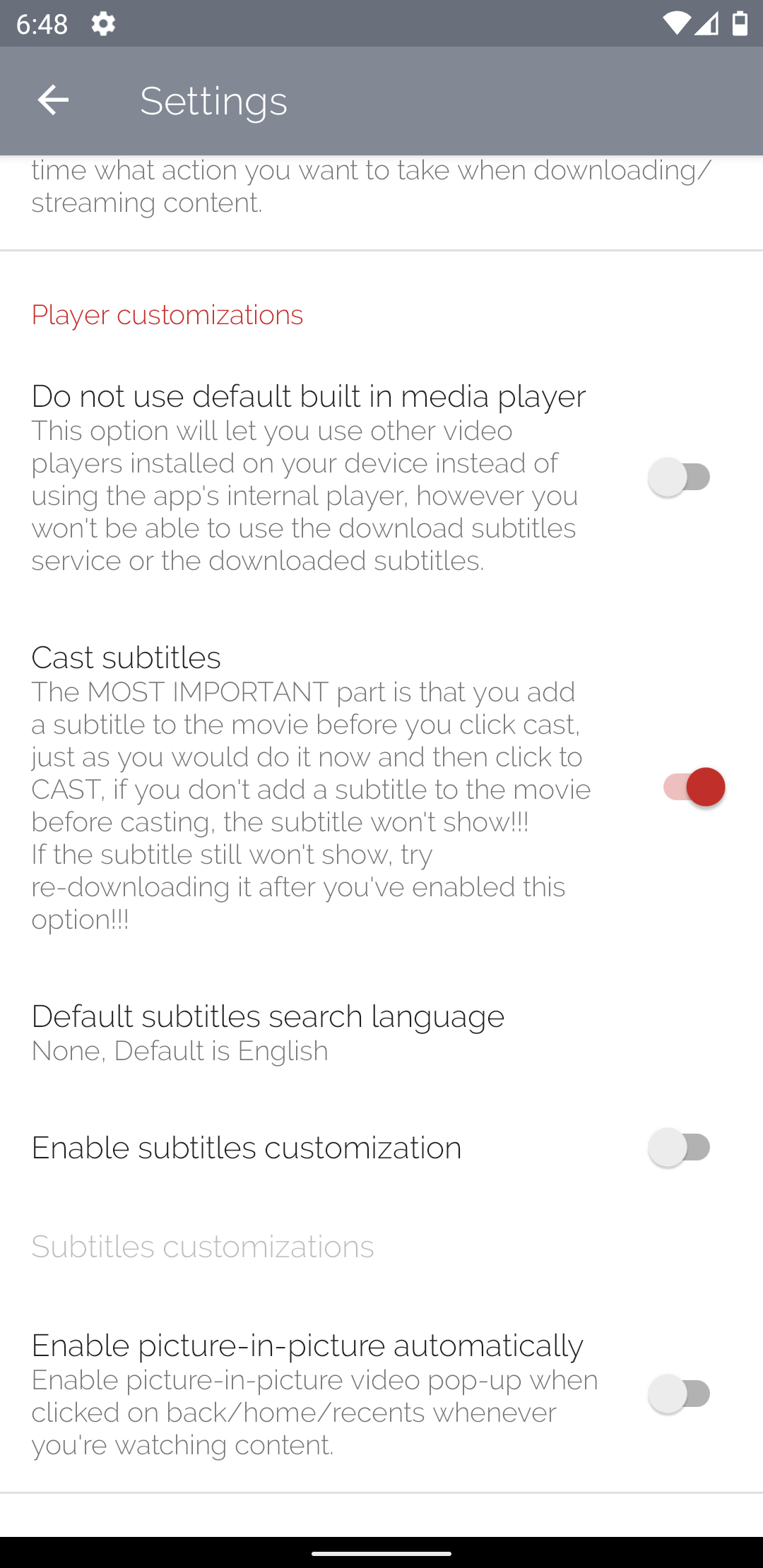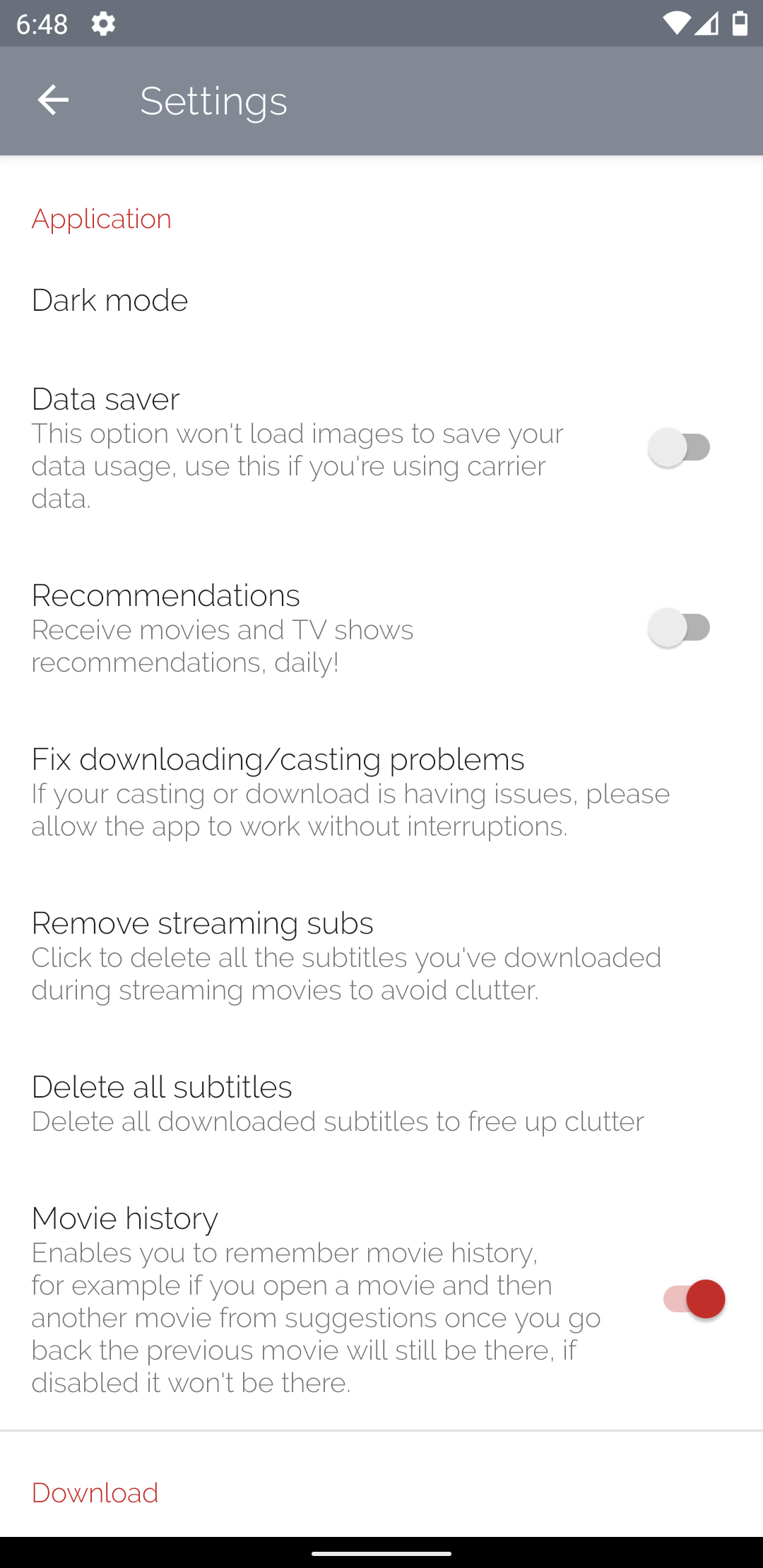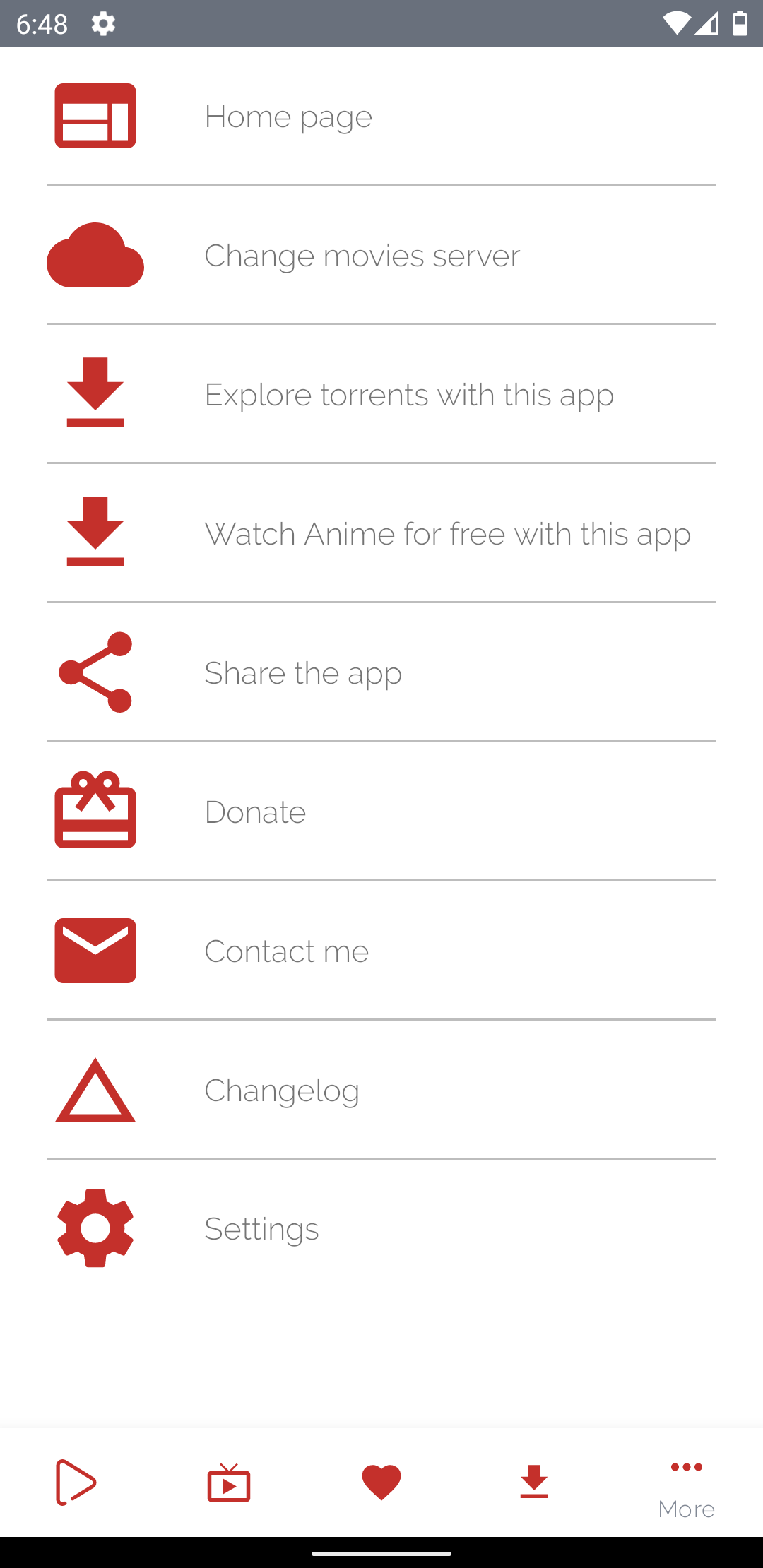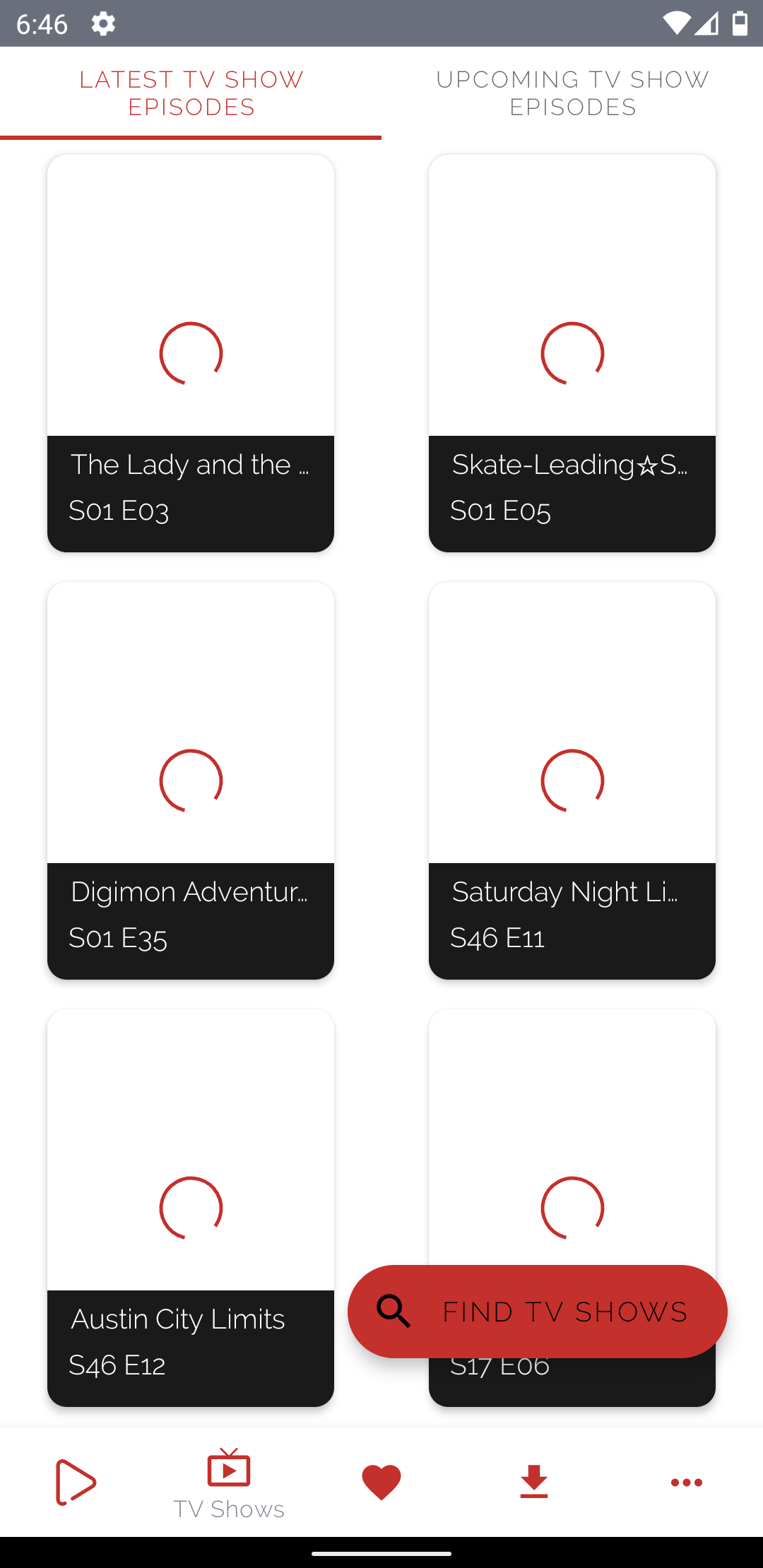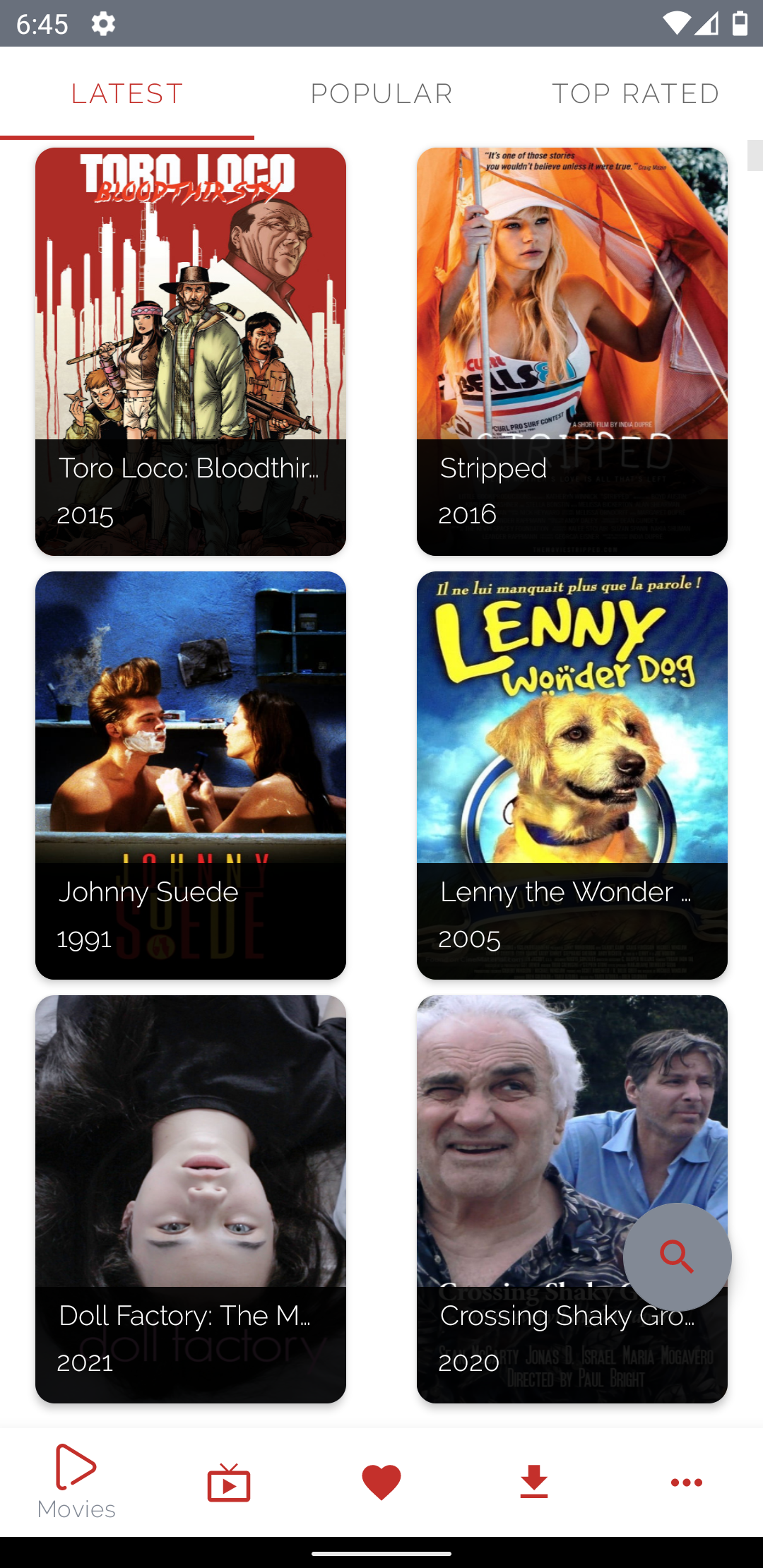 Download
---
App
Berg is an unofficial free YTS android app (yifi android app) that presents the movies into an organized way. Berg is not a yifiy client. Berg is offering free tv shows for Android TV. Berg is offering free movies for Android TV. Berg is offering free tv shows for android tablets. Berg is offering free movies for android tablets.
The free tv shows and free movies are found over the internet and presented into more beautiful and organized way.
If you are facing issues with YTS server, You can use a one of the provided servers inside the App for a quick fix or use a VPN.
This app is perfect to download movie by sorting in many genres.
Discover Hollywood Movies, TV shows, IMDB Rating, General details, Casting info, and Download a Massive collection of Movies and TV shows in 720p, 1080p and also in 3D on Android.
Here are the general steps to use the App:-
Browse your Favorite Movie or TV show From the app.
Scroll down and Tap on Torrent button.
Click download and enjoy your movie.
Find your subtitle with the subtitles downloade
Main features:
↓↑ Quick check popular, top rated, latest movies
🔍 Browse and search free movies
🔍 Browse and free TV shows
#️ Filter movies on the basis of genre, quality, rating..
⭐ Add movies or TV shows to favorites
📰 Movie details - info, summary, genres, cast..
🎦 Movie suggestion
📥 Download movies using magnets
🍿Load subtitles in just a click
🎦 Cast subtitles to your Chromecast/cast enabled device
🎦 Watch movies on your Android TV, phone or tablet
Berg has an attractive and simple user interface designed.
Berg supports torrent files and magnet links.
Berg provides dark/white mode for your eyes care.
No download speed limits in Berg
Search any movies and download in Berg
Download any torrent files directly from Berg
Popular and High Rating movies list provide in Berg
Browse the YTS/YIFI and download unlimited movies directly from torrent Movie Downloader.
pause/resume/stop/delete/recheck a torrent in this
Save on data consumption - by setting wi-fi only downloading.
Open, View and delete downloaded files from the movie downloader app directly.
Subtitles downloader can find your subtitles with just one click
Berg offers you free movies and free tv shows on Android, free movies and TV shows that are recently released in 2019, 2020, 2021 etc…
Disclaimer
Berg is not an official torrent app
This app uses the APIs provided by the YTS/yify website itself and is not associated with YTS/yify
We do not store any stuff in our SERVERS.
All videos are provided by the public third-party media service https://yts.am/
All trademarks and copyrights belong to their respective owners and are
used here under the terms of Fair Use and the Digital Millennium Copyrights Act (DMCA) *
More info about API: https://yts.am/api
Disclaimer: The content provided in this application is hosted by public video websites and is available on the website / public domain. We don't upload any videos. This application is just a way to organize, browse, view, and find videos on websites / public domains.
Download bottom
---